With new changes to the Citi Premier on the horizon, we're taking a look at the great and not-so-great card benefits — and what the upcoming changes might mean for you.
Introduction
While the travel industry as a whole continues to sit in flux during the current COVID-19 pandemic, the rewards credit card space continues to heat up. So far in 2020, we've seen lots of changes to some of the most popular travel rewards credit cards.
One card that's going to see some pretty major changes later this year is the Citi Premier Card. The Citi Premier sits in a very competitive space among mid-range travel rewards cards like the Chase Sapphire Preferred and Amex Gold, and has some of the best bonus categories among all low annual fee cards. And while it's an extremely rewarding card, it does have some drawbacks to be mindful of if you're considering it as your next travel rewards credit card.
Welcome offer
The current welcome offer for the Citi Premier is 60,000 bonus points after spending $4,000 in the first 3 months of account opening.
This matches the highest-ever bonus offer for the Citi Premier, and also happens to match the bonus of its main competitor, the Chase Sapphire Preferred.
60,000 bonus points is a spectacular offer, given that Citi ThankYou Points have similar valuation to other flexible currencies like Ultimate Rewards and Membership Rewards — typically valued between 1.5 to 2 cents per point. We'll compare redemption methods in greater detail when we discuss ways to redeem Thank You Points.
Earning ThankYou Points
The Citi Premier has excellent bonus categories, making it an ideal card for earning ThankYou Points on everyday purchases. It earns:
3x ThankYou Points on travel, including gas stations
2x ThankYou Points at restaurants and on entertainment
1x ThankYou Points on everything else
Earning 3x points on travel makes the Citi Premier a great option for airfare and hotels — and even for daily commuting costs like parking, tolls, gas, and public transportation which makes it the most generous "travel" category we've seen. Combined with 2x points at restaurants and on entertainment, the Citi Premier covers most of the essentials with its broad bonus categories.
Major upcoming changes
However, it's worth noting that Citi recently announced some pretty major upcoming changes. Effective August 23, 2020, the Citi Premier will see both some exciting and disappointing updates to its bonus categories, earning rates, and redemption value.
Unfortunately, the Citi Premier will no longer offer a 25% bonus when redeeming ThankYou Points for travel in the ThankYou Travel Center. It will also be losing the Travel and Entertainment bonus categories.
However, it is adding a Supermarkets category and improving the earning rate of the Restaurant category. Effective August 23, the Citi Premier will earn:
3x ThankYou Points on airfare and hotels
3x ThankYou Points at gas stations
3x ThankYou Points at restaurants
3x ThankYou Points at supermarkets
1x ThankYou Points on everything else
Overall, these changes will disappoint people who have relied on the Citi Premier for travel and entertainment. It would appear that Citi is trying to compete more closely with the Amex Gold, which offers 4x points on dining and at U.S. Supermarkets. However, the Citi Premier's lower $95 annual fee is much easier to stomach than the Amex Gold's $250 annual fee. Travel and entertainment purchases will be more rewarding on cards like the Chase Sapphire Preferred and Capital One Savor Rewards, respectively.
Summary of changes effective August 23, 2020
Positive changes
Airfare, hotels, gas continue earning 3x points
Restaurants increase to 3x points from 2x points
Supermarkets increase to 3x points from 1x points
Annual Hotel Stay: $100 credit for stays over $500
Negative changes
Other travel drops from 3x points to 1x points
Entertainment drops from 2x points to 1x points
Discontinuing 25% bonus for travel booked through Citi Travel Center
*Note: Negative changes go into effect April 9, 2021 for existing cardholders.
The good news for existing cardmembers is that the negative changes don't go into effect until April 9, 2021. So if you already have the Citi Premier, you'll have the best of both worlds from August 2020 through April 2021.
Card benefits
We'll say this right upfront: if you're considering the Citi Premier, it's not for its card benefits. While the Citi Premier offers fantastic bonus earning categories, it falls short in all respects when you look at travel and purchase benefits and coverages.
Unfortunately, this is the case with all Citi Cards, and the Citi Premier is no exception. In September 2019, Citi gutted a huge portion of its card benefits and protections. Here's Citi's official statement:
Effective September 22, 2019, Worldwide Car Rental Insurance, Trip Cancellation & Interruption Protection, Worldwide Travel Accident Insurance, Citi® Price Rewind, 90 Day Return Protection, Damage & Theft Purchase Protection, and Extended Warranty were discontinued and are no longer provided for purchases made on or after that date.
Below is a short list of the benefits that the Citi Premier does still offer:
No foreign transaction fees
Damage & Theft Purchase Protection: Covers damaged or stolen items for 90 days when purchased with your Citi card and/or ThankYou Points, up to $10,000 per incident and $50,000 per year.
Note: This coverage is secondary, meaning it only covers you for any amounts that are not already covered by your primary insurance policies.
Extended Warranty: Adds 24 months to an existing manufacturer's warranty for items purchased at least in part with your Citi card and/or ThankYou Points. Eligible items can be repaired, reimbursed or replaced, up to $10,000 per item.
Citi Concierge: Get 24/7 assistance with travel, shopping, dining, entertainment, or other everyday needs. Contact concierges via email at concierge@yourconciergecenter.com or by calling 1-800-508-8930.
Shoprunner: Get complimentary Shoprunner membership for free 2-day shipping at over 140 merchants.
Redeeming ThankYou Points
We mentioned earlier that Citi ThankYou Points are one of the five major flexible currencies, and are typically valued between 1.5 to 2 cents per point. Let's take a look at the three three primary ways you can redeem ThankYou Points, and the value you receive with each method.
Redeeming for mortgages, student loans, and statement credits: up to 1 cent per point
The simplest way to redeem ThankYou Points is to apply rewards against your balance as a statement credit, but this is at a measly rate of just 0.5 cents per point. A higher-value option is to have Citi mail you a check to pay off your mortgage or student loans at a rate of 1 cent per point. Alternatively, you can purchase gift cards or use points at checkout when making purchases from select merchants.
This is not our recommended method for redeeming ThankYou Points, but it's a way to earn cash back if you aren't interested in using points to travel.
Redeeming for travel: 1 to 1.25 cents per point
ThankYou Points can also be redeemed for travel through the ThankYou Travel Center. Cruises, hotels, and car rentals can all be booked with ThankYou Points at a valuation of 1 cent per point.
Plus, with the Citi Premier Card, Citi ThankYou Points are worth 25% "more value" when redeemed for flights through the ThankYou Travel center. This means you can redeem points at a valuation of 1.25 cents per point. For example, you could redeem 10,000 ThankYou Points for a $125 flight, which effectively gives you a 20% discount on airfare.
As mentioned earlier, the unfortunate news is that the 25% more value benefit will be discontinued in the near future.
Transfer partners: variable value, but the sky's the limit
To maximize the value of your ThankYou Points, we recommend transferring them to Citi's airline partners. Citi has excellent transfer partners for booking award travel, and points can be transferred to partner airlines' frequent flyer programs at a 1:1 ratio. Citi also just recently added Emirates to the below list of transfer partners:
| | | | |
| --- | --- | --- | --- |
| AeroMexico | Avianca | Air France-KLM | Cathay Pacific |
| Emirates | Etihad | Eva Air | Jet Airways |
| JetBlue | Malaysia Airlines | Qantas | Qatar Airways |
| Singapore Airlines | Thai Airways | Turkish Airlines | Virgin Atlantic |
Our favorite transfer partners are Air France-KLM, Singapore Airlines, Turkish Airlines, Avianca, Cathay Pacific and Virgin Atlantic.
For example, you could transfer 110,000 ThankYou Points to Virgin Atlantic and book a round trip flight between the US to Tokyo in ANA First Class.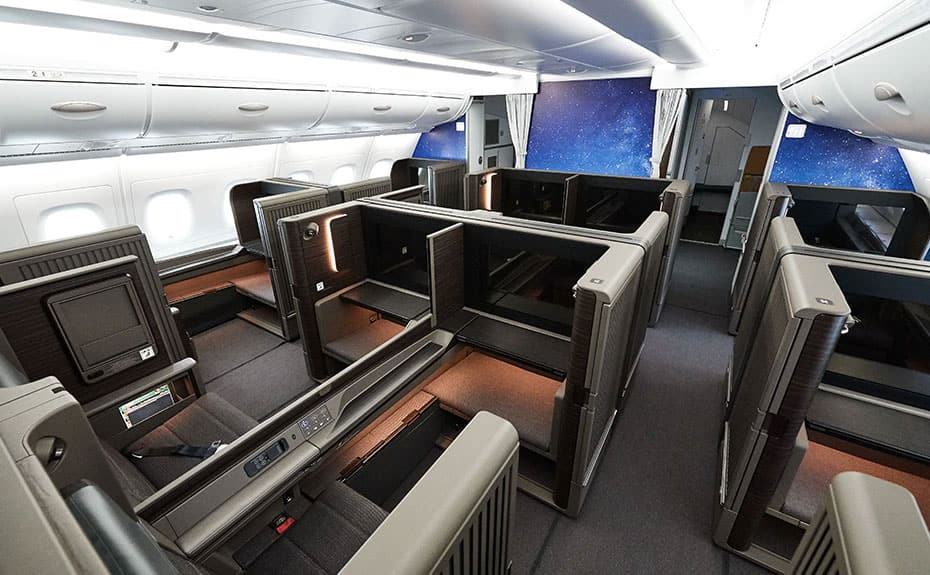 Of course, you could pay cash, but redeeming points would net you a handsome return of nearly 20 cents per point ($21,616 ÷ 110,000 points).
Bottom line
The Citi Premier is a very intriguing card, but we think it has some major upsides for everyday spending. On the one hand – this is a phenomenal card to earn ThankYou Points with, thanks to a huge welcome offer and excellent bonus category earning potential. On the other, it's clear that the Citi Premier is no longer focused on being an essential travel card for frequent travelers, based on the benefits (or lack thereof). We think the Citi Premier will start to look more appealing as a travel rewards card for everyday expenses and weekend getaways.
By eliminating travel benefits, dissolving the travel bonus category, and introducing improved earnings at restaurants and supermarkets, we're finally seeing the final puzzle piece in the Citi Premier's paradigm shift. Citi is quietly distancing the Citi Premier from the Chase Sapphire Preferred and Capital One Savor Rewards cards, and setting its sights on competing more closely with the Amex Gold.
Frankly, this doesn't seem like a bad strategy — the Amex Gold commands a much higher annual fee and has narrower bonus categories than the Citi Premier. With several 3x points categories, we could see this becoming an even more popular card among families. We'll be interested to see how these changes are received over time, and what other changes this might spark in the near future.
Those who carry both the Chase Sapphire Reserve and Amex Gold might be less inclined to apply for or keep the Citi Premier. However, if you value Citi's airline transfer partners, this is definitely our favorite Citi Card to earn ThankYou Points with — especially since Cash Rewards from the Citi Double Cash can now be converted to ThankYou Points. Even despite the poor travel benefits and purchase protections, we think the Citi Premier is still very much a card worth keeping.